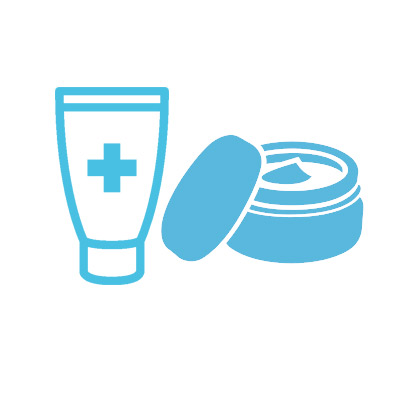 Viroxi Cream
Cream Manufacturer/Distributor: Eskayef Bangladesh Ltd. Generic Name: Acyclovir 5% Cream
Categories: Viral
Generic: Acyclovir
Brand: Eskayef Bangladesh Ltd.
Type: Cream
Aciclovir is a synthetic purine derivative. It exerts its antiviral effect on Herpes simplex viruses (HSV) and Varicella zoster (VZV) virus by interfering with DNA synthesis and inhibiting viral replication. In cells infected with virus, the antiviral activity of Aciclovir appears to depend principally on the intracellular conversion of the drug to Aciclovir triphosphate which is the pharmacologically active form of the drug.
Dosage: Aciclovir should be applied to lesions every 4 hours for 5 days. If, after 5 days, healing is not complete then treatment may be continued for a further 5 days. The affected area should be kept clean and dry. In case of genital Herpes simplex infection patients should be wear loose-fitting cloths to avoid irritation to the lesions or as directed by the physician.
Side effects: Edema, pain, pruritus, rash may occur
Precautions: Aciclovir cream is not recommended for application to buccal or vaginal mucous membrane. Care should be taken to avoid accidental introduction into the eye.
Also Purchased
There is no review for this product!