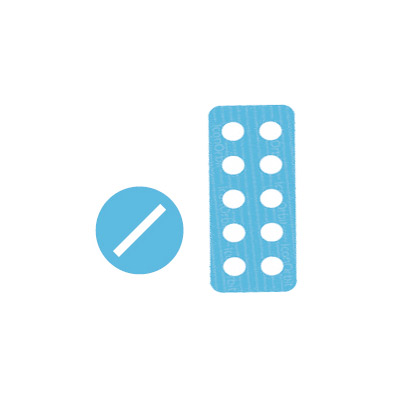 Adiva 600mg 10pcs
৳2007.49
৳1866.9657 (Per Unit)
Type: Tab. Generic Name: INN 600mg/tablet 
Categories: Viral
Generic: Efavirenz INN 600mg
Brand: Square
Type: Tablet
Pack Size: 10S
Indications: Efavirenz in combination with other antiretroviral agents is indicated for the treatment of HIV-1 infection. This indication is based on analyses of plasma HIV- RNA levels and CD4 cell counts in controlled studies of up to 24 weeks in duration. At present, there are no results from controlled trials evaluating long term suppression of HIVRNA with Efavirenz.
Side effects: Rashes, psychiatric or CNS disturbances, amnesia, agitation, confusion, dizziness, vertigo, headache, euphoria, insomnia or somnolence, impaired concentration, abnormal thinking or dreaming, depersonalisation, convulsions, hallucinations, nausea, vomiting, diarrhoea, pancreatitis, fatigue, hepatic failure, photoallergic dermatitis; autoimmune disorders (e.g. Graves' disease, polymyositis, Guillain-Barre syndrome), osteonecrosis. Accumulation or redistribution of body fat (lipodystrophy) including central obesity, peripheral and facial wasting, buffalo hump, breast enlargement, cushingoid appearance. Metabolic abnormalities e.g. hypercholesterolaemia, hyperglycaemia, hypertriglyceridaemia, hyperlactataemia, insulin resistance.


Also Purchased
There is no review for this product!