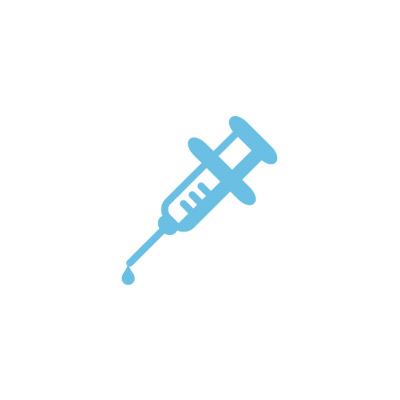 Xamic 5ml Injection
Injection. Each ampoule contains 500 mg/5ml tranexamic acid B. P
Categories: Blood Colt
Generic: Tranexamic acid 500mg/5ml amp: i.m/i.v 500mg
Brand: Renata Limited
Type: Injection
Pack Size: 5S
INDICATIONS: In medicine Prophylaxis and therapy of hemophtoes, digestive hemorrhages, hemorrhagic syndromes in leukaemia, cirrhosis and hemophilia, thrombocytopoenic purpura, accidents during thrombolytic therapy and transfusion.
In surgery Prophylaxis and antihemorrhagic therapy during operations of any type and nature and particularly in pulmonary, cardiovascular and abdominal surgery and post-operative and traumatic shock. In urology Prophylaxis and antihemorrhagic therapy of prostatic, vesical and renal surgery. Hematurias. In obstetrics Prophylaxis and therapy of post-partum and puerperium hemorrhages, hemorrhagic metropathies, functional menometrorrhagias, apparently primitive or symptomatic menorrhagias of diffuse hemorrhagic syndrome. Primitive hyperfibrinolysis (abruptio placentae, premature placenta detachment). In otorhinolaryngology Prophylaxis and antihemorrhagic therapy during tonsillectomy, specialist surgery generally, epistaxis. In stomatology Prophylaxis and antihemorrhagic therapy during maxillofacial operations, tooth extractions.
SIDE EFFECTS: Xamic ® is generally well tolerated; there may be infrequent cases of sense of fatigue, conjunctival irritation, nasal blockage, itching, skin reddening, exanthems. After oral administration there may be sign of nausea, diarrhoea, gastric pyrosis. There are rare case of postural hypotension. In the case of hypersensitivity to tranexmic acid, avoid or suspend treatment and start a suitable therapy.

Also Purchased
There is no review for this product!