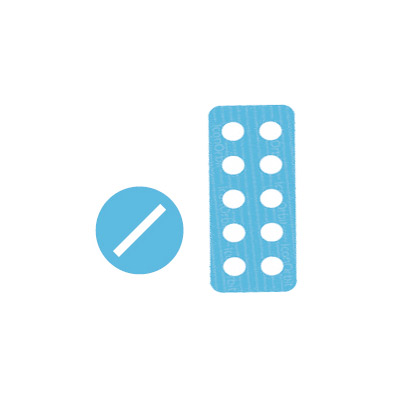 TCL R 10mg 10 Pcs
৳100.32
৳95.304 (Per Unit)
Tablet Manufacturer/Distributor: Aristopharma Limited Generic Name: Atorvastatin 10 mg Tablet
Categories: High Cholesterol
Generic: Atorvastatin
Brand: Aristopharma Limited
Type: Tablet
Atorvastatin is indicated as an adjunct to diet for reduction of elevated total cholesterol, LDL-cholesterol, apolipoprotein B, and triglycerides in patients with-

Primary hypercholesterolemia- heterozygous familial and non-familial hypercholesterolemia and mixed dyslipidemia (Fredrickson types IIa and IIb)
Elevated serum TG levels (Fredrickson type IV)
Primary dysbetalipoproteinemia (Fredrickson type III) who do not respond adequately to diet.
Homozygous familial hypercholesterolemia as an adjunct to other lipid-lowering treatments (LDL apheresis) or if such treatments are unavailable.
Also Purchased
There is no review for this product!